Hire Our Man and Van Service for a Swift Move to Denmark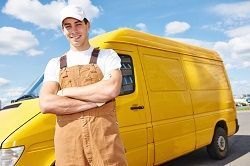 Are you about to move from the UK to Denmark but don't have a clue which company to hire? You're probably on a tight budget too, are we right? Fortunately for you, Denmark Removals offers the best deals on removal services. One of the best services you can choose if you are looking for the most cost-effective solution is our man and van service. Basically, it's ideal for anybody who wants cheap, easy and quick international removals. It is the perfect service to choose if you need a stress-free move that doesn't involve to much messing around. Call us now on

to get special discounts.
Our Drivers Are Skilled and Reliable
You can fully rely on our team of drivers who carry out your man and van removals from the UK to Denmark. Each individual who works for us is highly qualified in driving all sizes of vehicles and they also have lots of experience to go with it. You can be confident that our drivers will transport your belongings to your new home safely without any problems at all. If you would like to use our man with a van service, call our office today on

for a free consultation and you are guaranteed to be impressed with our incredible team of hardworking, highly trained workers.
It Will Be an Affordable Move
Moving abroad can often be a worry because you may think it's going to cost a fortune. All those miles, it's bound to cost a lot of money. The great thing about hiring us is that we offer the best deals on all of our man and van services to Denmark, which means you won't have to fork out an absolute fortune to use our man with a van solutions. We offer high quality services, all the time and that quality never wavers. It only goes up. However, despite our high quality services, we also don't charge the Earth. Take advantage of our inexpensive services now and you will see how cost effective they are. You will struggle to find better prices around.
It Will Be Eco Friendly Too!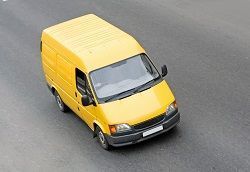 Are you planet friendly? Well, you should be. Our planet is deteriorating so quickly and it is up to us to sort out this major global concern. The way to do it is by living and acting more consciously. So, when you next move house or office, think about doing it the eco-friendly way. We can assure you that our man with van service is very green indeed. We make sure we size up your belongings properly so that everything fits in the van at once without us having to do back and forth trips, which of course drains petrol, the environment's worst enemy. We also use eco-friendly petrol to ensure we are doing as little damage to the planet as possible.
Book Today For Great Discounts
Denmark Removals should be your first choice when you need a man with van service. Our van and man service is very straightforward and not too complicated. We simply pick up your belongings and load them in the van, and then we drive away and take them straight to your new home or office abroad in Denmark. We'll help you as much as we can to ensure your entire move is stress free. It's simple and our movers make it look like a piece of cake. Get in touch now for more details on

and get a free estimate. We'll help you all the way.