Packaging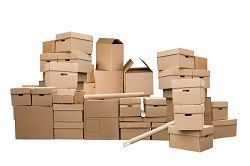 Packaging is commonly the underestimated factor when it comes to removals. Moving, whether home or office, can be a tricky process at the best of times but the monotonous drag of packing everything away before your relocation is most likely the worst part. Movers forget just how much stuff is acquired, whether you have resided somewhere for one year or twenty: there is always more than you realise. If you want a free quote for our professional packaging services then just call Denmark Removals on

and we will try our best to arrange a suitable time for us to come and give you invaluable assistance and advice.

Packaging is not just a case of getting a few boxes and stacking them full of your belongings so you can put them in the back of a van. If you want the rest of the move to go smoothly then you really need to be thinking about packing your things in an organised manner. By doing this, it is possible to ensure a stress-free move later on. As a general rule, packing should be finished a couple of days before the removal as you need to be prepared in case the situation changes. You should also keep a few boxes spare in case you unearth more things to transport.

Although a great deal of domestic and business movers merely throw their belongings into boxes, it is essential that you do not do this. Our advice is to label each box with its contents, whether it is fragile and exactly where it is going when it reaches your destination. For example: vases; fragile; main living room. If you do this with all of your possessions, packing things according to what room they will go in, the process will be much quicker at the other end when unloading is undertaken. People moving house or office tend to forget that packaging is not just about getting everything packed up, it is also about getting everything unpacked. A packaging service that can organise and therefore facilitate your removal is an invaluable one.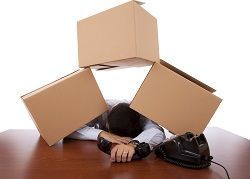 All of our employees have extensive training in how to handle your goods, whether they are fragile China dolls or cumbersome oak wardrobes. If you use our packaging service then we will provide boxes, wardrobe boxes, bubble wrap, furniture covers, tape and tissue paper: all of the essentials needed to ensure your possessions remain safe and secure. By hiring us to complete your packaging you will also probably save a bit of money, which is no small thing in the current economic climate. If you do it yourself, or ask family and friends to help, the likelihood is that something will probably get damaged or broken. With us doing the packing, that risk is significantly reduced because of the care and experience we have. With there being less of a chance of something getting broken, there is less of a chance that you will need to spend money on replacing it.

It doesn't matter what you need wrapping, whether it is pictures and other breakables, or furniture and your new plasma television. We even have experience in packing away antiques. For home removals especially, there is usually a lot of sentimental value attached to items, which is why we aim to be as careful and professional as possible when handling them. If such a service sounds like it could save you some trouble, get in touch with us by calling

and get a free quote from us.