Let Us Deal With Your Office Removals to Denmark and Reduce Your Stress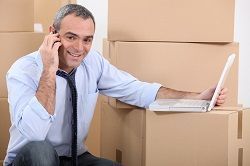 If you need help moving to a new office overseas, from London to Denmark, hire us at Denmark Removals today and you will experience the easiest, smoothest office removals ever. We understand that international removals are never simple. They require a great deal of hard work, time and patience. So we would like to help you as much as we can to ease the stress that comes with moving overseas, especially for work purposes. Are you interested in finding out more? Get in touch with us now on

for a free consultation over the phone. Also, you will get all the help you need from our advisers straight over the phone.
Why Us and Not Another Contractor?
You can trust us completely for high quality office removals from London to Denmark. There is no need for you to do it all by yourself. That will be very stressful indeed. The best choice you can make is to hire us now for all the best deals and you won't believe how simple it will be. We are the best company to choose for commercial removals simply because we have been operating for many years and we have an enormous amount of experience. If you would like a top quality service, call us today on

and we'll provide you with a free estimate. May your move be stress free!
Why Should Your Move Be Left In The Hands Of Our Experts?
Our office movers will help you with your move to Denmark and before you know it, you'll be all moved and the stress of moving will be a thing of the past. Instead of dealing with the pressure of moving singlehandedly, why don't you let our experts help you? Our office movers will help you with everything you need. They will load and unload everything for you. They will be at your service whenever you need their help. Don't hesitate to hire us because our experts will help you from start to end with office removals. We will not let you down in any way.
Our Prices Are Suitable for Every Pocket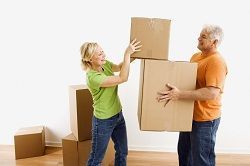 You may not believe it, but the prices we charge for our commercial removals services are really reasonable and we are more than confident that we can meet your budget. If you are on a budget and think you won't be able to afford our amazing services, you should think again. We offer affordable services and you don't have to compromise on the quality of service either. Our deals are great value for money. So if you need professional help, you will get it if you hire us now for your office move. All in all, you really do not have to worry about the price. Let us help you as much as we can with your move and we'll take all the stress away.
Call Now To Get a Free Quote
Denmark Removals should be your first choice if you seek a first-class, high quality business removals service. We are more than happy to help you with your move to Denmark. We'll make sure your move is really easy and hassle free. Just call our office now on

if you would like to find out more about our great services. You will also receive a money back guarantee. So get in touch now for expert help.